Misha Cross is a hot young blonde with gorgeous tattoos (so if you're into that, you're in for a treat).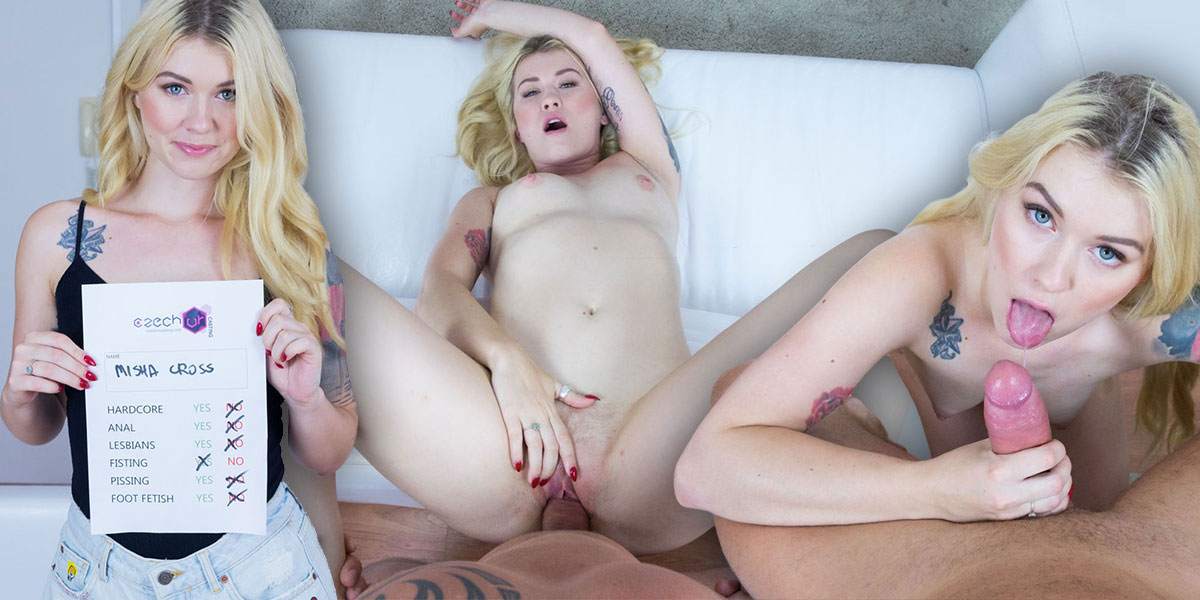 She felt a bit nervous for a moment, because it has been a year since she made any naughty video, but that soon changed and she gave it her best.
She even liked playing with cum afterwards – what a naughty minx!