It's time for yet another VR casting session and we picked a very beautiful Samantha Joons for this.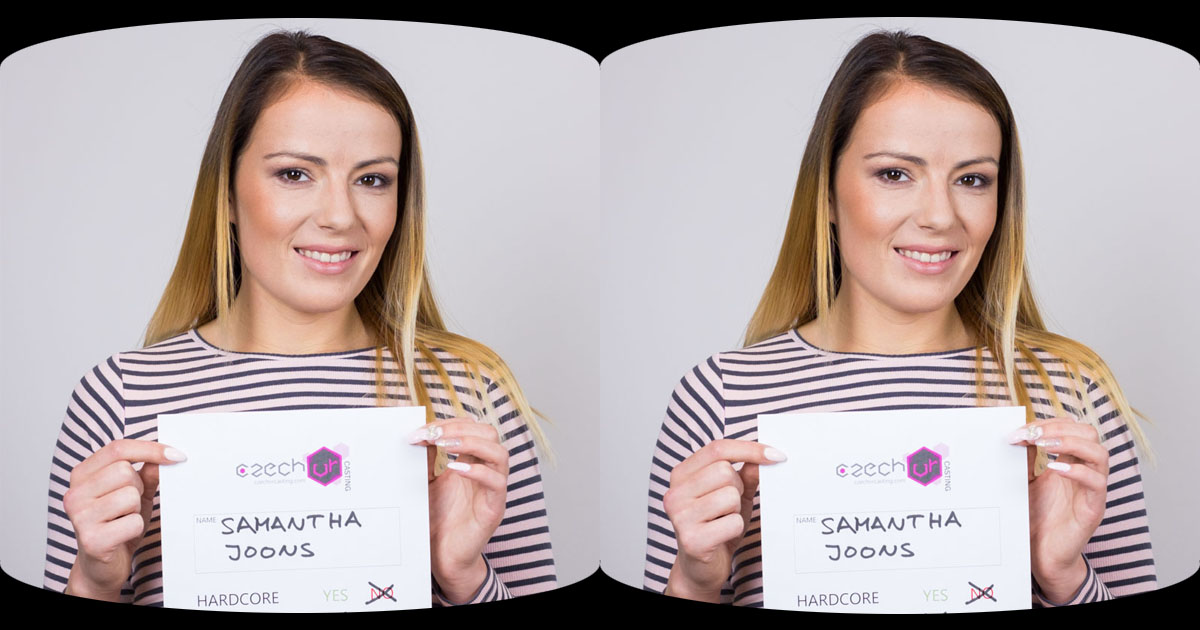 She will tease you relentlessly throughout the entire session, so better prepare yourself for a serious turn-on.
This girl is not just your average pretty girl next doors – she's the smoking hot girl you meet once in a blue moon and never forget. Don't believe us? Then check her out and see it for yourself!